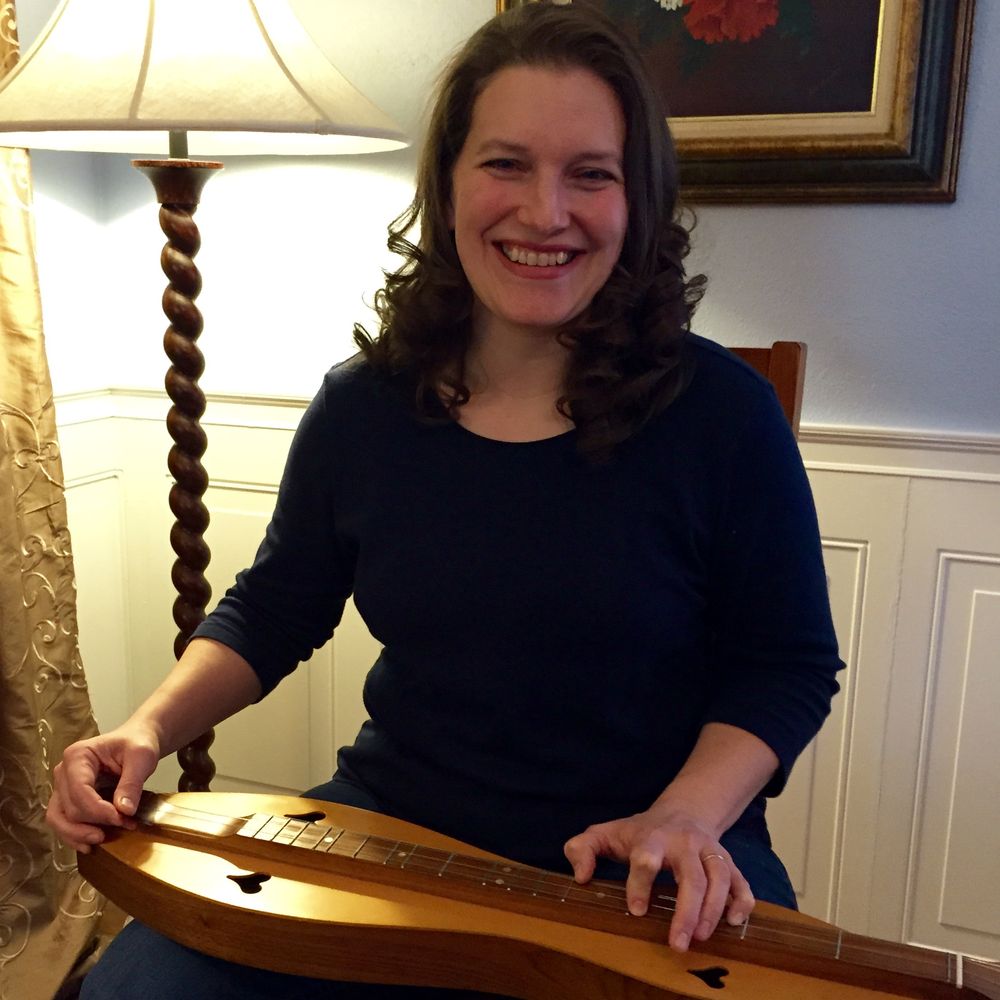 "APRIL HAS A UNIQUE WAY OF PLAYING TUNES ALONG WITH CHORDS UP AND DOWN THE NECK OF THE INSTRUMENT. BESIDES THE TRADITIONAL TUNES SHE COMES UP WITH MANY ORIGINAL MELODIES FOR THE DULCIMER. " - RANDY WILSON
April and her family live in Eastern Kentucky in the heart of the Appalachia. Although originally from middle Tennessee, April has fallen in love with the Appalachian mountains. 
April plays a variety of instruments but the Mountain Dulcimer has become her focus. She was first introduced to the Dulcimer when she was 12 years old by her Grandaddy, who was shocked and amazed by how immediately she took to the instrument. He lamented the fact that it had taken him months to learn just a few songs but April seemed to take to it naturally. For the next 20+ years April played and experimented with the dulcimer. However, it has only been in the past few years, at the encouragement of family and friends, that she has really devoted herself to her music in a special way. 
Because of the nature of the mountain dulcimer April plays a lot of traditional, folk, and bluegrass, but does not like to be devoted to just one genre. She loves to experiment with different sounds she can get from the dulcimer.  
April has a different sound that comes largely from her unique way of playing chords. Her style is not categorized as traditional or even finger-style. It is something unique to her.  
Most recently April has been playing her dulcimer along side a wide variety of other instruments and artists (such as the guitar, banjo, cello, and fiddle).  
She has benefitted greatly from the encouragement and teaching of Randy Wilson, who has taught her many traditional, folk, and bluegrass songs. They have played together with the Dulcimer group who meet weekly at the luthier shop in Hindman, KY. Randy and April have also recorded a number of tunes together. Many of which are available on the music page.  
Dulcimer Group in Hindman
"Dulcimer Darlins" at Hillbilly Days 2017